CascadiaNow!
I first collaborated with CascadiaNow! to produce a sticker for their membership packs. The illustration features Pacific Northwestern trees, a tree octopus and the elusive Sasquatch. The illustration was later coined the title "Sasquatopus" and has now been used on various merchandise such as recycled aluminum water bottles (see below), hats and more...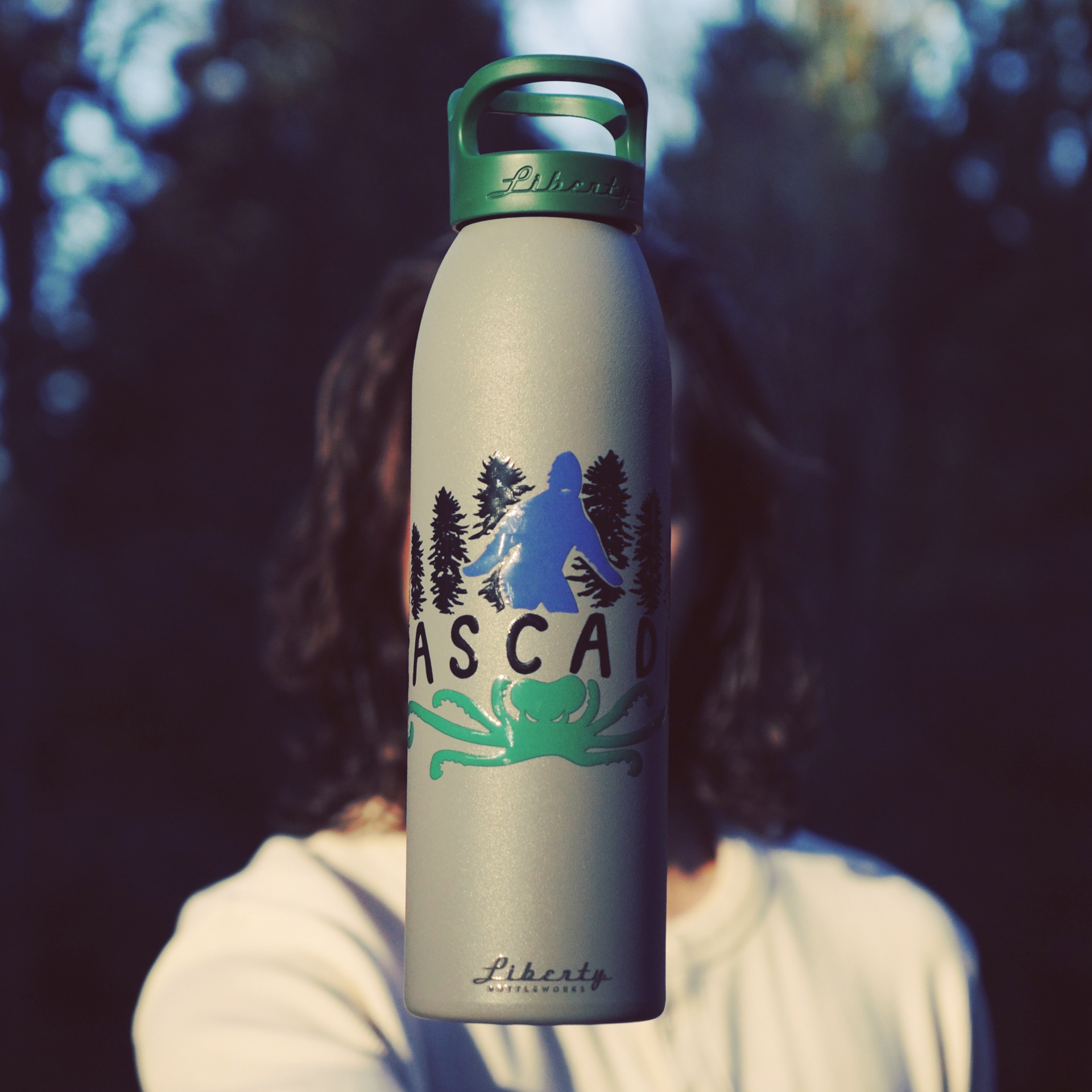 Photo credit

: Luke Samuel Kennedy

///


"CascadiaNow! is a 501(c)3 non-profit organization and movement and is 100% supporter driven. Cascadia is a term that means many things to different people. It is a bio-region that defines the Pacific Northwest of the United States and Canada, incorporating British Columbia, Washington, Oregon, parts of Idaho, southern Alaska and northern California, and in many ways is geographically, culturally, economically and environmentally distinct from surrounding regions. It is a place in the world with unique flora and fauna, topography, geology and is comprised of interconnected ecosystems and watersheds.

The CascadiaNow! organization raises awareness of, and educates about bio-regionalism, Cascadia & the Cascadia movement, and serves as an umbrella non-profit for a wide range of groups and causes - so that every person can be supported in the work that they want. The charity helps further local autonomy, empower individuals and communities to better represent their own needs, as well as push environmental and economic responsibility, and increased dynamic, transparent and open governance."