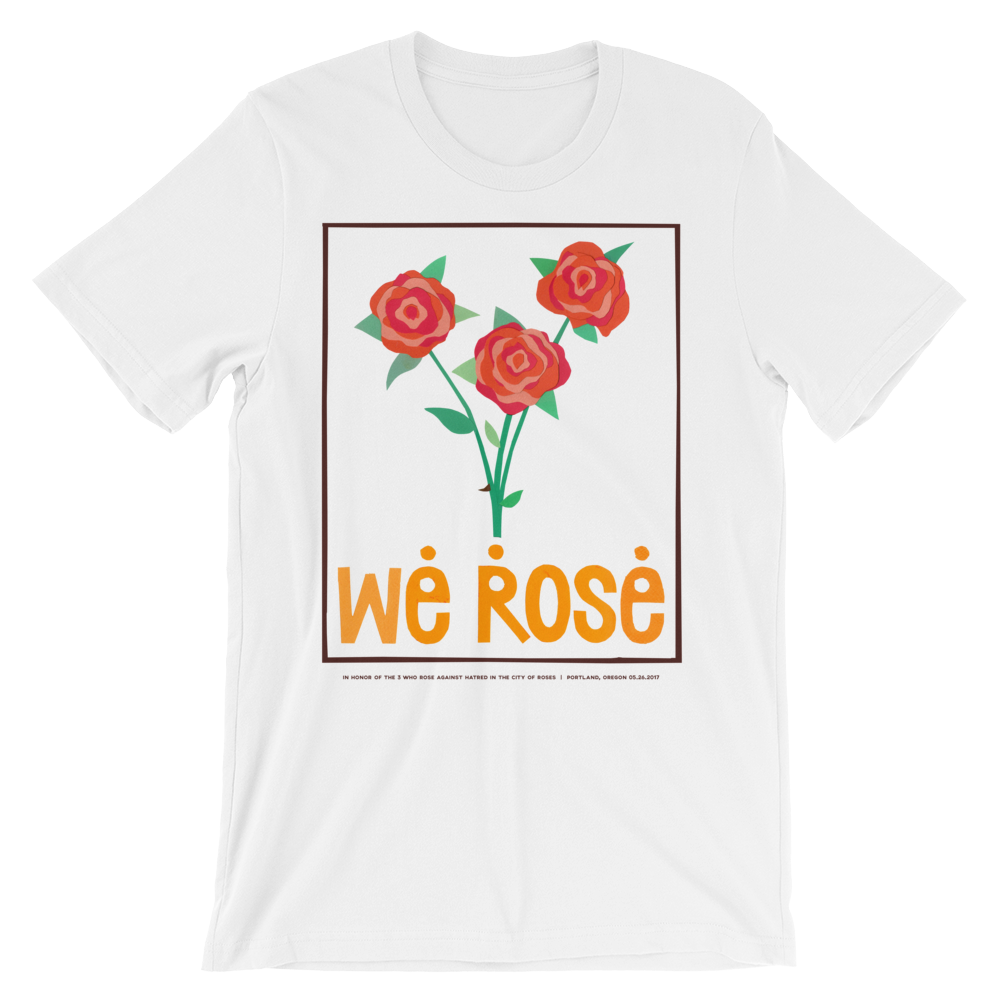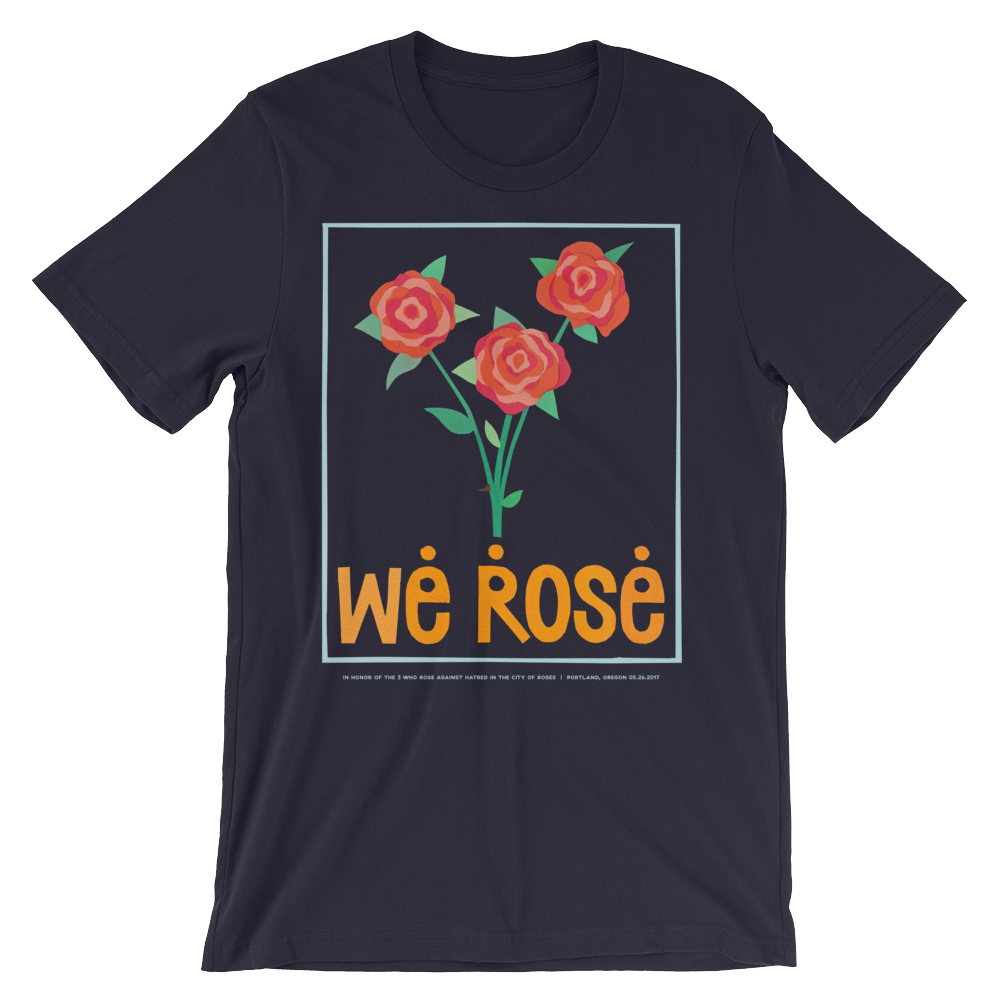 The victims of the tragic Portland MAX stabbings on Friday May 26th did not rise alone, WE ROSE together and will continue to stand against hate, racism and inequality. This t-shirt was designed in honor of the 3 who rose against hatred on that day and is a symbol that shows we stand for the same cause as they did.

50% of all profits go directly to anti-racism charities and educational organizations in Oregon.

Designed in Portland. Artwork hand-cut from colored paper.